Aluminum industry news
Views:0 Author:Jia Hua Aluminium Co., Ltd Publish Time: 2019-05-27 Origin:Site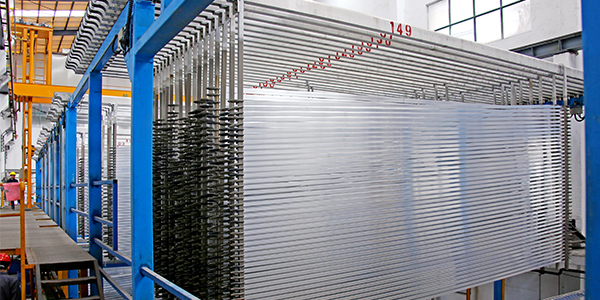 News of aluminum
IAI: the production volume of aluminum in April down to 5203000 tons.
International aluminum association: Total production volume of aluminum in april down to 5203000 tons, March is 5379000 tons. If not include China and the place without report, April is 2113000 tons. March is 2035000 tons.
The import volume of aluminum scrap in china sharply cutoff.
The new limit import policy on 1st July will influence the import volume of aluminum scraps. Aluminum scrap will be included in the category of solid waste subject to import restrictions.
News of company
China citic group Angola aluminum plant was completed and put into operation
On May 21, the angolan aluminum profile plant of China citic group was completed and put into operation. Invested by citic construction company, the plant covers an area of 19.6 hectares with a total investment of us $40 million. The plant was officially started construction in June 2016, completed in April 2018 and completed equipment commissioning in September. After the plant is put into production, it is expected to produce 8,000 tons of profile products and 2,000 tons of doors and Windows products annually
Us aluminum giant steps up investment in China

The second phase of the $180 million plant in changzhou, jiangsu province, is expected to be completed and put into operation by the end of this year, the company announced Tuesday.
Liu qing, managing director of novelis China and vice President of its Asian automotive business, said that the original intention of increasing investment in China remains unchanged despite the 'cloudy' economic and trade relations between the us and China.
As part of the u.s.-china exchanges and cooperation, we call for an early settlement of the u.s.-china economic and trade frictions so that Chinese and foreign businesses, including those in China and the United States, can regain confidence in their steady development.
Norsk hydro gets full restart of Alunorte alumina plant
Norsk hydro: a federal court in belem, Brazil, on May 20 lifted a ban on the production of Alunorte alumina refinery through a criminal proceeding, allowing the plant to resume normal operations. With an annual capacity of 6.3 million tons, Alunorte is expected to reach a utilization rate of 75-85% within two months
Congressional leaders are demanding a review of rusal's new aluminum plants in the United States
Congressional leaders have asked the trump administration to review Rusal's new Braidy Atlas aluminum plant in Kentucky. Rusal invested $200 million in the company. Congressional leaders said they were shocked by the investment. Since En+, the holding company of rusal, is mainly owned by the Russian state bank, congressional leaders worried that the investment might endanger the national security of the United States.
Hindalco: doubling production of value-added products in five years
Hindalco plans to invest rs26bn ($370m) this year, most of it to speed up the expansion of its Utkal alumina refinery and double production of value-added products within five years, Aluminium Insider reported