Aluminum profiles is the best material for heat sink
Views:2 Author:Jia Hua Aluminium Co., Ltd Publish Time: 2019-03-14 Origin:Site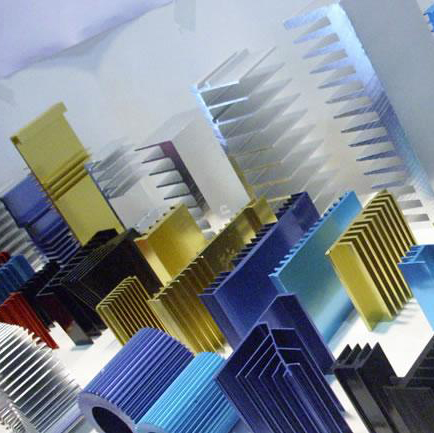 Nowadays, aluminium alloy has replaced copper as the dominant position of radiator. More people choose cheaper aluminum radiator with better quality .

Let's see its advantage in the below.
Long life time. The surface of aluminum profiles can be naturally or artificially formed with a oxidation film. It make the aluminum heat sink can have long life time in the water of PH<9. The aluminum heat sink with the surface treatment can be used in a long time under PH≤12.

Light weight. Aluminum radiator is 1/11 of the iron heat sink. That's mean it can help you save the cost of shipping.

Lower cost. The price of aluminum profiles is 1/3 of Cooper. Therefore, use aluminum heat sink instead of cooper radiator can reduce the cost.

Good performance in decoration. Jia Hua Aluminium Co., Ltd can provide you the Anodized, wooden Grain finish, Powder coating, and Electrophoresis. Various surface treatment can make the aluminum profiles look more beautiful and durable.

Strong plasticity. 6061 aluminum alloy is a high-quality aluminum alloy produced by heat treatment pre-stretching process. With the Magnesium and Silicon alloy can make it has the good performance in corrosion resistance, high toughness and no deformation after the processing. It can be extruded into all kinds of shape you want.
Jia Hua factory has already own many molds of aluminum heat sinks. Contact us now to know more.