Comparison of aluminum formwork and wood formwork.
Views:2 Author:Jia Hua Aluminium Publish Time: 2019-03-07 Origin:Site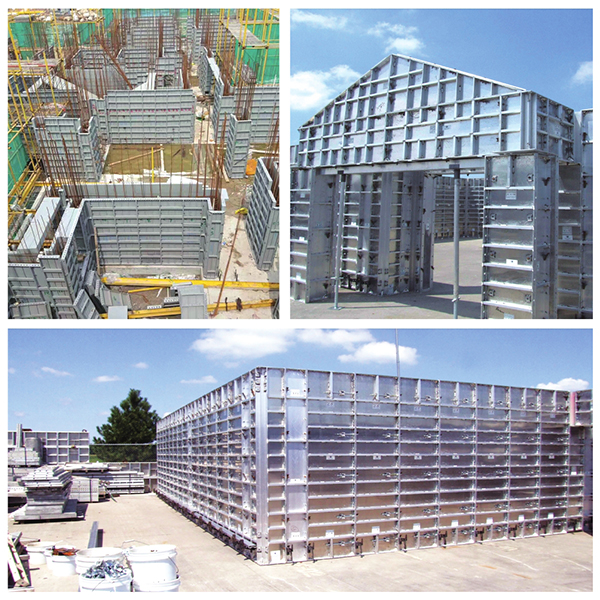 Cost is the most importance thing in the construction of real estate if you want to get more profit. Lower cost more profit you can earn. There are three factors will affect the cost: labor, time, and the cost of material. But it's hard to reduce the cost of labor due to the average salary. So the builder they usually try to reduce the time and the price of the construction material.
Formwork can help the project save much time and reduce the cost of labor. So it widely use in the construction. In the beginning, they common use wood formwork. But nowadays the builder use aluminum formwork instead of wood formwork. Because the wood formwork have many disadvantages.
Here is the comparison of aluminum formwork and wood formwork.
Lifetime. Aluminum template can be reused 300 times. The wood formwork is about 10 times. And you should very carefully when disassembling. It's easy to be broken.

Corrosion. The aluminum template has strong corrosion. It can prevent the alkaline corrosion of concrete. The wood formwork cannot against the corrosion of concrete and pests.

Easy to use. The average weight of aluminum template is about 23-27 kg/m2. It can be moved by one person. The project period short in 4-5 days/floor.

Green material. You need cut the tree to make the wood template, which is bad for environment. Aluminum profiles with it honor of "green building material", which can recycled us and have less environmental pollution.
Jia Hua Aluminium Co., Ltd can help with producing the aluminum formwork for you. Contact me now if you are finding the high quality aluminum formwork.
Contact us now.