Congratulation! JIA HUA WIN THE HONOR OF "Stable quality products" AGAIN
Views:0 Author:Jia Hua Aluminium Co., Ltd Publish Time: 2019-03-23 Origin:Site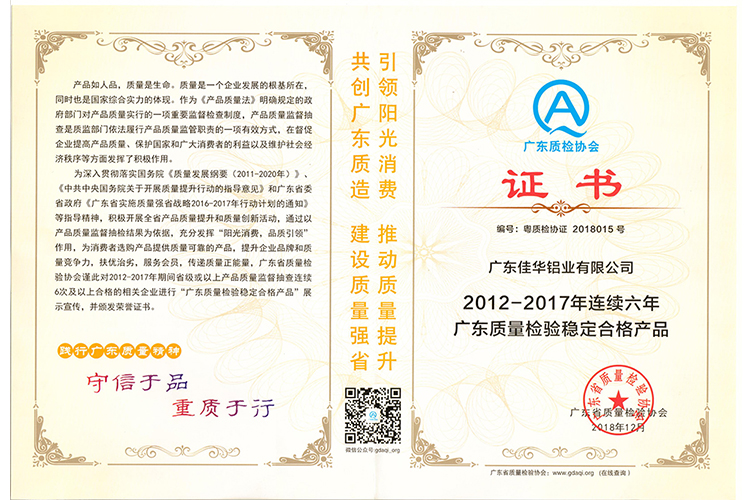 12th 2018, JIA HUA WIN THE HONOR OF "Stable quality products" AGAIN. That's mean JIA HUA's aluminum profiles is reliable by our customer.
Our company focus on providing the high quality aluminum profiles to our customer all the time. So every month we will open the meeting for discussing the production. We will try to find out the problem we meet during the production and solve it. Also, find out the details we should care about during the production.
What's more, we are very happy to hear the suggestion from our customer. The customer in the different position can find out the problem we have in the production. If you have any suggestion, please contact us now.
Our reliable aluminum profiles to your succeed!!!!