Customized aluminum windows and Brand service is the key!
Views:1 Author:Jia Hua Aluminium Co., Ltd Publish Time: 2020-05-04 Origin:Site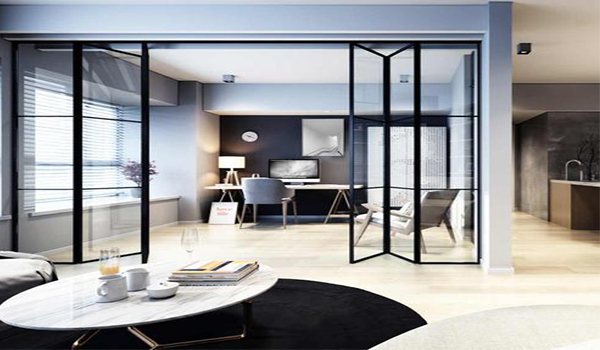 With the development of the internet, it provide many platforms for the middle and small window company to have fair competition with big company. But on the other hand, due to the proliferation of information and the lowering of market access barriers, products have become more homogeneous. Aluminum window system are more influence by the market demand.
Therefore, the customer is hard to buy the windows what they exact want. And they have to pay high get the product they want. Also, This makes the competition between industries more severe. The homogeneity of products makes the gap between enterprises small. Therefore, companies can only fight price wars. This not only led to a decrease in the company's income, but also not conducive to the healthy development of the market.
Customized aluminum windows service can help to break the ice. Actually, the demand of customer is become more and more personalized. The consumer want to purchase the aluminum window with Practicality and high cost performance. There are many companies start to developing the window system and sell window with customized service.
Obviously, this service is more popular with consumers. Window company produce the aluminum window base on the customer's need. It can lead the consumer participated in the design which is easier to Meet customer needs. Also, it help to broaden the direction of innovation of doors and windows. You know that customer's need also influence the market need.
Brand is business card of your company. Therefore, brand building is the key to break the ice from produce homogeneous. How to build our company brand. We should pay more attention this two parts:
1. Aluminum window function
We have to make sure our company is unique for our customer. So it need our aluminum window need more function than other company. Our products have functions not found in other companies' products, which can break the homogeneity of products and win the market. So it need the company pay a lot to the developing of window and door systems.
2. Customized service
High-quality service in place is the key to the survival of enterprises. To do a good job of customization, we must fully understand the personality of consumers and carry out quantitative production of orders to eliminate inventory and protect resources, while accelerating the turnover of corporate funds and accelerating corporate growth. At the same time, the spontaneous propaganda of consumers is always better than a billboard of more than one hundred thousand.
Thanks for reading. If you like this article, please share it to your friend. Follow our website, you will see more good article of aluminum industry.