Eliminate hidden dangers of accidents and standardize production activities
Views:2 Author:Site Editor Publish Time: 2020-07-04 Origin:Site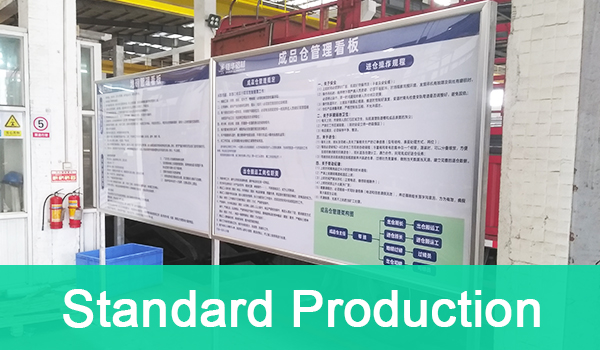 In order to improve employee's safety awareness, our company decide to widely publicize and popularize safety production knowledge. All the employee are called on to study the company's safety rules and regulations in depth. During the safety month in June, Jia Hua held a series of safety education activities with theme of "remove dangerous and standard production"
1. We doing a good job in safety publicity follow the theme.
The leader of all levels of Jia Hua production department held a special meeting to discuss and deploy the event plan. In order to better implement the focus of the work.
Our company adds more newspaper and vigorously publicizes all production attention processes according to the factory's actual situation. It's good for improving the worker's self-protection knowledge.
2. Train the production safety of everyone in each workshop.
The class leaders in each production workshop conduct safety prevention training for each class in batches. We train the employees with the safety production standard and how to prevent the dangerous happen by playing videos of safety accidents.
3. Hold an excellent employee evaluation plan
The employees who abide by the company's rules and regulations are given the title of outstanding employees in the current quarter, and a certain bonus is awarded as a reward. In this way, all employees are consciously observed.
Outstanding employees are first selected by the staff of each class, and then each class leader negotiates and appraises, and finally is jointly appraised by the workshop directors.
Our Jiahua company has always attached great importance to the safety of employees and cared for employees. Build a big family that belongs to Jiahua Enterprises, so that all employees can work with peace of mind and make money happily.