Good new! Jia Hua adds a new sand blasting machine
Views:5 Author:Jia Hua Aluminium Co., Ltd Publish Time: 2020-04-03 Origin:Site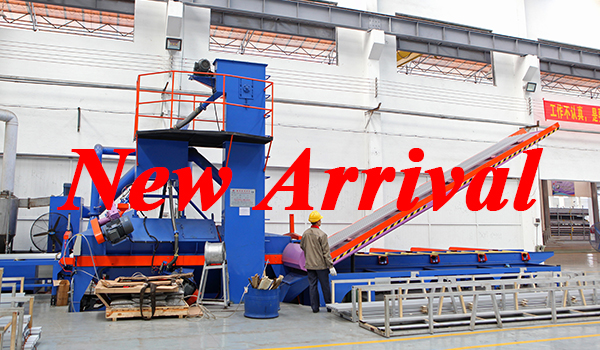 Jia Hua increases a new sand blasting machine to meet the growing demand of our customers. We total have 3 lines of sand blasting. It can help with increasing monthly 1000 tons volume of sand blasting aluminum profiles with this new machine.
Sand blasting machine use compressed air as the power to form a high-speed jet beam to spray the jet material at a high speed onto the surface of the workpiece to be processed, and changes the mechanical properties of the outer surface of the aluminum profiles. Due to the sand will have the effect of impact and cutting, which can make the surface of profiles to have the different roughness and cleanliness. It can improve the mechanical performance of aluminum profile.
The surface of the medium is roughened, which makes the residual stress on the surface of the substrate and enhances the hardness of the surface of the substrate. The metal parts of the blasting equipment are basically not damaged, and the dimensional accuracy will not change; the surface of the parts will not be contaminated, and the abrasive will not chemically react with the material of the parts
Anodized sand blasting is one of the common color. But do you know what's the else effect except the more beautiful surface.
The effect of Sand Blasting:
1. The core effect of sand blasting is to make the aluminum extrusion product get more high abrasion resistance and fatigue resistance
2. It's one of the pre-treatment of Anodized and electrophoresis. It can make the profile get the active surface after sand blasting. And it can increase the layer of coating and Adhesion between adhesive parts.
3. Change the gloss of the surface. After blasting, the surface roughness RA value of the profile can be changed, which can produce matte or diffusely reflect the surface of the workpiece, which has achieved the processing purpose of matte.
Jia Hua company always think in the customer side. We committed to provide the best service to our client. That's the reason why we add the new inspection mahcine and sand blasting machine to help the customer meet different market.