How Using Aluminum Profiles Contributes To Sustainable Buildings
Views:7 Author:Jia Hua Aluminium Co., Ltd Publish Time: 2019-04-04 Origin:Site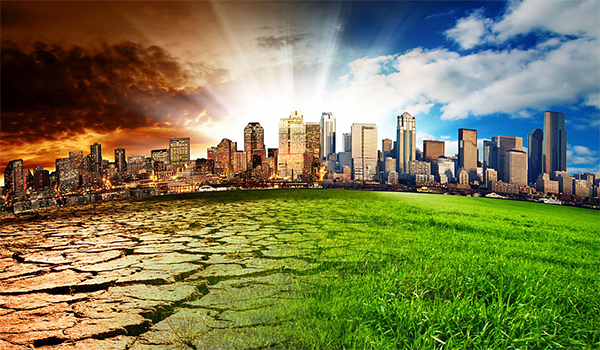 As you know that the world population is increasing constantly. That's mean, there are big demand of the house of the people. Also, it's an increased effort for creating green, or sustainable, buildings. Why is it important for us?
May you will think the air, energy, water is unlimited. We don't need to care about it. But there is no doubt that human activities are hurting the environmental. We should protect the earth.
To creating building that are more sustainable helps to reduce the amount of resource used, thus better protecting the natural world around us without sacrificing quality of our life.
One of material aiding in the process for a greener world is aluminum. Today more and more building are using aluminum extrusions in their design and construction.
Keep reading to explore how using aluminum contributes to sustainable building.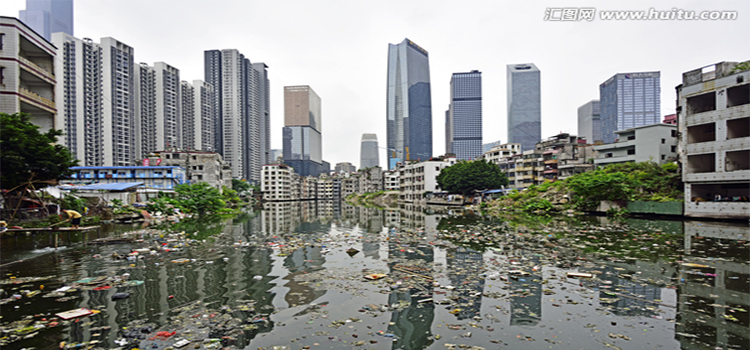 The advantages of using aluminum extrusion in green housing.
To achieve the green, the builder will use aluminum profiles in every processing. It can be use in the wall, roof, decoration, frame system, curtain wall, window and so on.
Energy Efficient
One of the benefits to using aluminum in green building is its energy efficiency. Aluminum is a great option for roofs because, when properly coated, it can actually reflect close to 95% of solar energy that reaches it. This ability to reflect solar energy increase a building's energy efficiency, which decreases the need for energy-guzzling systems to regulate temperature within the building. Compared to other metals such as iron or steel, aluminum is dramatically more energy efficiency. Also, aluminum can have color surface treatment. Using aluminum for roof can make your house more beautiful. What's more, aluminum is best material of cooler. It also have the good efficiency of heat dissipation. Then keep your house cooler.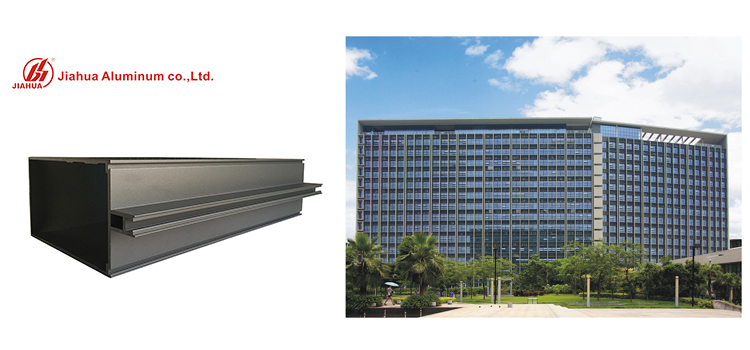 Recycled easily
Another key way in which aluminum contributes to sustainable building is that is it easily recycled. Unlike many other metals, aluminum is 100% recyclable. It can be used over and over again without losing any of the properties that make it such a great material to work with, including its malleability, light weight nature, and strength. The ability to maintain its quality despite repeated use is key, particularly when it comes to constructing sustainable buildings, as developers know that they're investing in materials that they can use essentially forever.
That's the reason why more and more builder using the aluminum formwork for making the building. Save time, Save cost, Recycle use.
Corrosion-Resistant
Another characteristic of aluminum that makes it so green is that it is highly resistant to corrosion. Unlike other materials that rust and degrade, aluminum does not require any paints or coatings. This means that despite adverse conditions, building owners will not have to conduct non-environmentally friendly repairs and disposals of no longer usable materials. Aluminum is resistant to corrosion thanks to the naturally produced oxide coating this alloy creates.
And now the technology of surface finish for the aluminum profiles is mature. We can add artificial anodized film on the aluminum profiles to make it have more better corrosion-resistant. Powder coating aluminum profiles has the honor of "green building material".
Contact us today.
At Jia Hua, we are dedicate into provide the high quality aluminum profiles for you. We will win your trust by our high efficiency production and good quality.
If you are looking for the manufacturer can help with your project. Please contact us.