How to choose the good aluminum heat sink
Views:0 Author:JIA HUA ALUMINIUM CO., LTD Publish Time: 2020-09-03 Origin:www.jiahua-al.com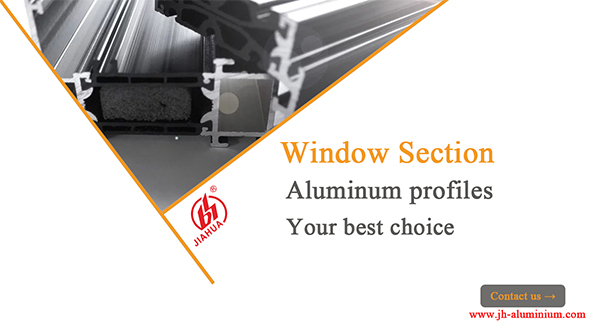 Aluminum heat sink as a high efficient of radiating tool which is widely use for the light, electronic equipment and other industry. But there are many production standard in the manufacturer with different technology. So aluminum alloy heat sink are also graded. So how to choose a good aluminum radiator? The below is the reference standard.
Anodizing:
You can scratch the edge of aluminum profiles. And to see the film of anodizing whether can be removed.
Colorimetry
The color of aluminum radiator should be same. If the color difference is obvious, we should cancel purchasing. Usually, the cross section of aluminum alloy profiles is silver. And the texture is uniform. If the color is dark, you can conclude that it is forged from recycled or scrap aluminum.

Flatness:
No Concavity and convexity on the surface of aluminum extrusion profiles. The surface should be smooth and bright. Sometime, if the material and machines is bad, the surface of aluminum profiles will Concavity or convexity on the surface. Therefore, it will influence the quality during anodized or powder coating.

Strength
After the extrusion, the aluminum profiles usually will be put into ageing furnace to improve the hardness. But some supplier their quality is not that good. So some profiles's hardness is not reach the standard requirement.
With the below tips, it's easy for you the check the quality. If you want get the good effect of radiating, it's better to find the trust supplier like Jia Hua to produce for you. Contact us now!!! We are going to supply you with the good quality aluminum profiles.