How to take out the Anodized film?
Views:0 Author:Jia Hua Aluminium Co., Ltd Publish Time: 2019-11-22 Origin:Site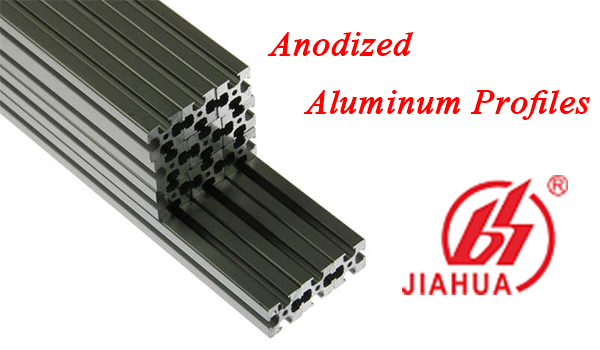 Some kinds of industrial aluminum profiles needs to have the Anodzied silver surface treatment to increase the performance of acid corrosion. And the surface will looks better. But sometime, the aluminum profiles will need to be took out the anodized finish. Because it need to do the testing. With anodized film it can not test the chemical composition and the mechanical properties. So here Jia Hua will show you how to take out the Anodized film.
First, we should know what is the Anodized film?
Oxidation film
1. The anodized film is a transparent amorphous oxide having a refractive index of 1.6-1.65
2. The anodized film is a non-conducting body, and its specific resistance is not 10m·cm at 1000V.
3. Hardness is about 230HV
4. In an aqueous solution of 70° or more, the oxide film absorbs crystal water and expands in volume to form oxides of 1 part to 3 parts of crystal water.
The aluminum industrial profiles with high tolerance can be putted into the Alkali corrosion solution and take out the anodized film. But if the profiles with precise tolerance, it needs to be test the thickness of the Anodized film first. When re-anodizing by the chromic acid method, it is not necessary to remove the old chromic acid film, and it is only necessary to illuminate the contact point of the hanger and oxidize after mounting.