Jia Hua always be your best supplier
Views:3 Author:Jia Hua Aluminium Co., Ltd Publish Time: 2020-03-07 Origin:Site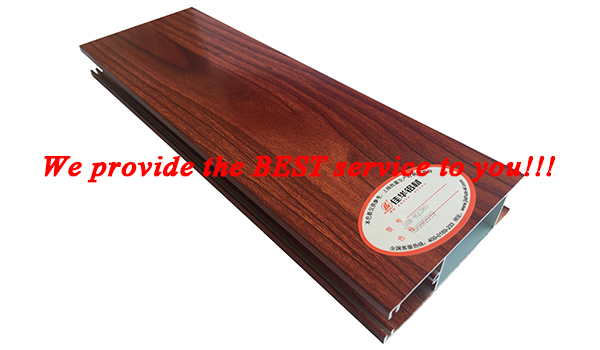 This is the special day to the world and China. We are facing the risk of new coronavirus. And most of production are delay of China supplier due to the new coronavirus. Therefore, the delivery time for the foreign customer become longer than before. This have a big influence to the our client which make them sell without product.
Since we return to work, our production has resumed quickly. Now 23 extrusion lines have already start the production. That's mean, we can give our customer on time delivery.
To give the client with best service is the rule of our Jia Hua company. Jia Hua always try our best to give the client a good service. Not just for the price, but also the quality, technical support, and delivery time. To assure the client can have the good quality product. We not only put the quality as the first position, but also thinking about the use when the client get the material. As you know that window profiles will be used for making the finished windows with other accessories and glass. That's need the high precise size for the aluminum profiles. So our technical will check the drawing with the accessories. And after open the mould, we will extrude one sample to assemble with the accessories.
If you have inquiry about aluminum profiles, please it to us. Fighting China. Fighting Everyone