New trending of thermal break aluminum profiles
Views:1 Author:Jia Hua Aluminium Co., Ltd Publish Time: 2020-05-11 Origin:Site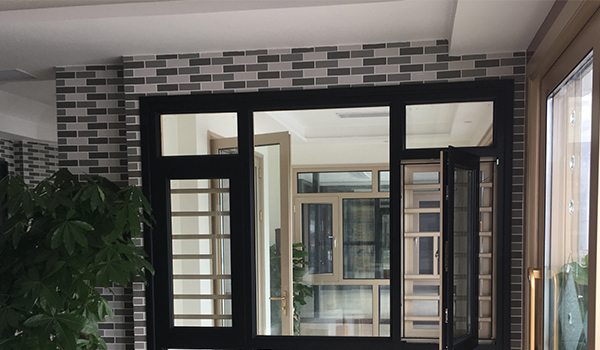 As we know that now the thermal break is become a new trending for the aluminum window market. It has good performance of heat insulation and sound insulation. But there are many window system of thermal break aluminum window. What will be better for house use? And is it all the window system can have the same function?
We usually think the below way for choosing a window system.
1. Tensile. It's depend on the aluminum extrusion frame profiles. As we know that the main material of aluminum window is aluminum alloy profiles. So it's necessarily for a window. 6063 T5 is the common temper of aluminum alloy profiles. The below is the table of mechanical properties and chemical composition in China standard.
2. Waterproof: A good window system after installation should have no water accumulation and leakage. Especial in the country with many raining days.
3. Air tightness: It depend on the structure of the windows. It have good tightness of window inner sash and outer window frame.
4. Soundproof: Mainly depends on the sound insulation effect of insulating glass and other special sound insulation airtight strip structure and the opening and closing force of aluminum alloy doors and windows.
5. Lock: Durability of other window accessories such as opening and closing durability.
Most of thermal break window now can meet the above function. But the common use of window structure in the window market is the traditional window frame structure. Its window frame and window sash is not on the same plane.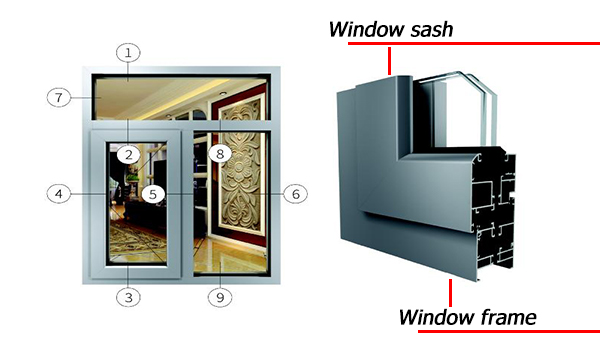 Traditional thermal break aluminum windows

The traditional casement window also has a disadvantage, that is, the sash protrudes from the window frame,

A. it affects the appearance and is not flat and beautiful;
B. It is to provide a focus for the crowbar between the sash and the window frame. The crowbar uses the gap to pry the sash.
C. the air tightness of doors and windows will decrease with time pass.
Here come a new window frame structure. The window frame and window sash is on the same plane. Below is the picture of two types of alumium window.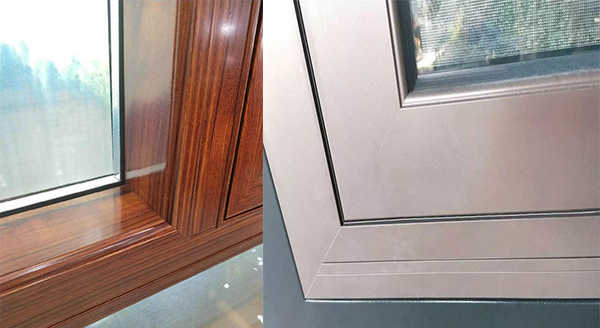 New trending thermal break aluminum windows

(window frame and window sash is on the same plane)
The new design of window structure have good performance of Slow down aging, improve air tightness and reduce water leakage. At the same time, it has better anti-theft performance
Here is a little trick for distinguish new design and traditional windows. You can check the window frame and window sash you buy. It's the new design if window frame and window sash is on the same plane.