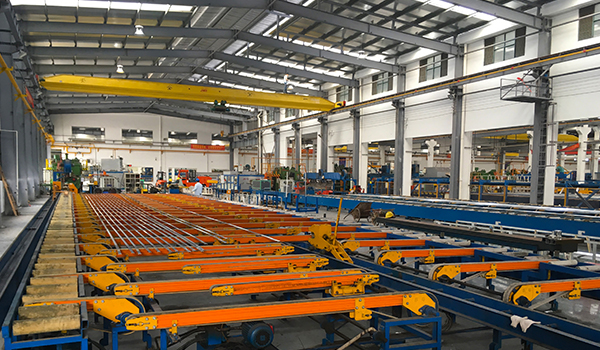 Mexico
Mexico government decide to make final anti-dumping to the aluminum pressure cooker from China.
26th , Dec. 2019, Economy department of Mexico have posted an official announcement that they decide to Anti-dumping positive ruling on aluminum pressure cookers originating in China. The products from China will have 92.64% tax from the announcement on. And the TIGIE tax code of the products involved is 7615.10.01.
Hongkong, China
2020 HONG KONG CARGO COORDINATION CODE
Recently, the hongkong government post the a new cargo association <2020 Hong Kong Cargo Coordination System (Hong Kong Goods Cooperative System) code>. It will be become effect on 1st Jan. 2020. And the Customs declaration before 1st can still follow 2019 cargo association.
The warm reminder from Hong kong custom: The product which should follow the latest cargo coordination to declaration from 1st Jan. 2020.
Saudi Arabia:
1. Strict requirements for shipping list and invoice
Recording to the SASO latest news: All the product which is export to Saudi Arabia should show the Bar code on the packing from 1st Jan. 2020. Bar code is made by 13 numbers.
The barcode coding rules are set by the factory, and can be compiled according to the product model or series products, that is, different models of the same series of products can share a barcode. Bar codes can be scanned with 13 digits. The barcode can be printed on the outer box, or printed as a sticker on the outer box.
Also, the invoice and packing list need to show the bar codes and with stamp.
2. The list of SABER certificate have been updated in Jan
The new product should have the SABER certification is
Equipment, machinery and structures permanently or temporarily placed in the city;
Adhesives and glue products, such as structural adhesives, leather adhesives, footwear adhesives, wood products adhesives, paper adhesives, packaging adhesives, etc .;
Manufacture of plastic metal products for decoration, such as hair, hands and neck accessories;
Plastic and metal piping systems for transporting water and electrical installations, buildings and fittings;
Wireless communication equipment, such as mobile phones, headsets, smart devices, etc .;
Packaging products, paper, cardboard, wood, plastics, textiles and other packaging materials;
Materials and surfaces in contact with food, such as cooking equipment, tableware, food packaging materials and containers;
Shoes made of leather, textiles, plastics or mixtures of these materials;
Equipment and accessories that work under pressure, such as fire extinguishers, pressure cookers;
Fire protection products, such as fire extinguishers, alarm systems, fire hoses;
Fireworks products, such as firecrackers and fireworks.
SABER certification refers to the conformity certification assessment program for non-Saudi local enterprises (that is, enterprises exported to Saudi Arabia), and is a newly launched upgraded version based on the original SASO certification. It is actually a network tool for product registration, issuance, and obtaining compliance CoC certificates, so it is very important for Chinese exporters. Relevant export companies must contact the Saudi importer to confirm the registration information.
So please pay attention to export companies. Check if your goods are on the list before shipping.
Pakistan
China, Pakistan to implement zero tariffs on 75% of their products
On December 1, 2019, the Protocol of the Government of the People's Republic of China and the Government of the Islamic Republic of Pakistan on Amending the Free Trade Agreement (hereinafter referred to as the "Protocol") entered into force. At present, China and Pakistan have completed relevant domestic procedures, and the Protocol's tax reduction arrangements will be implemented from January 1, 2020.
According to the "Protocol", after the implementation of the tax reduction arrangements, the proportion of tariff lines for products that implement zero tariffs between China and Pakistan will gradually increase from 35% to 75%. In addition, both parties will implement a 20% reduction in taxes on other products that account for 5% of their respective tax items.
For a list of products with reduced tariffs and concessions for preferential tariffs, please see:
http://fta.mofcom.gov.cn/pakistan/pakistan_special.shtml