News of international aluminum industry
Views:1 Author:JIA HUA ALUMINIUM CO., LTD Publish Time: 2020-09-18 Origin:Site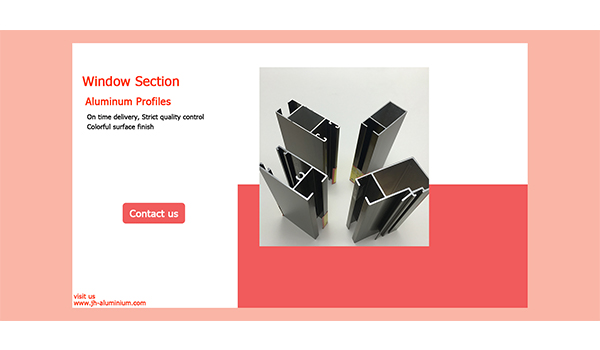 1. August 2020 China import aluminum Bauxite is 944 million tons. Ring increase 9.26%, Year-on-year increase 14.70%. The total consumption of aluminum bauxite from Jan. To Aug. Is 6930 million tons. Year-on-year increase 18.76%.
2. Trump government indicate on Tuesday(15th Sep. 2020) that They will cancel the 10% increase duty to Canada aluminum. But it allows under the condition that the import volume of aluminum is lower the expected normal level.
Canada government will forgive the Billions of dollars in retaliatory measures as response.
3. EU announcement they will start record the aluminum profiles from China from 25th Aug. 2020 on as the part of anti-dumping investigation.
On the 14th Feb. EU start the anti-dumping investigation to the Aluminum extrusion profiles from China. Before that the EU aluminum association have picked up a complaint. The complaint announce that the number of their association are infect by the negative influence of China dumping aluminium profiles. They said that China extruded aluminum profiles import volume have reach a certain big market share. And the import of aluminum processing product increase doubling.
Under this new declaration, the EU has instructed national customs authorities to take appropriate steps to register imported products with a view to subsequently (and retroactively) applying anti-dumping measures against these imports from the date of registration. The products subject to registration include bars, profiles (solid and hollow) and tubes. These products are unformed and can be used in the production of structural components such as cut-to-length, drilled, bent, chamfered and threaded. Extruded aluminium products include aluminium, alloys or non-alloys with an aluminium content of 99.3 per cent or less.