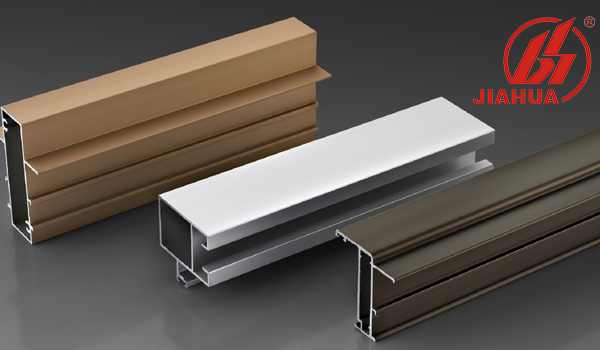 Anodized aluminium Profiles
We are equipped with advanced chemical and mechanical polishing lines for aluminium profiles surface treatment, which render profiles stainless steel style bright surface, and have annual capacity of 8000 tons. The electrophoretic painted profiles that have been subject to chemical and mechanical polishing we developed recently are the first-priority for the making of high-class aluminium windows, doors and curtain walls. Our company takes the initiative to assit doors/windows manufacturers and decoration companies in designing various stylish doors / windows to satisfy the demands of top-grade buildings.
Electrophoresis aluminium profiles
Electrophoresis aluminium profile have been gradually favored and accepted by the people. Rich colors, excellent property and noble decoration effect and effective corrosion resistance enable them to be the main stream and trend of decoration material in the 21st century.
Whats called electrophoresis painting? To put it briefly, electrophoresis painting is the process of electrophoresis painting and hole sealing of aluminium alloy profile after being subject to anode oxidation treatment, namely, electrode reaction is utilized to apply crylic acid resin on surface and in oxidized holes of aluminium profiles, and then an ideal surface would be gained after the high temperature solidifying process.
Surface of electrophoresis painted aluminium profiles features following:
1. High corrosion and weathering resistance, and excellent wear ability;
2. Rich colors and noble appreance;
3. Strong film adhesion prevents it from peeling off easily;
4. High paint film hardness up to 3H;
5. Excellent sunshine resistance prevents surface from fading easily.
Jia hua Aluminium Plant holds the most advanced and mature electrophoresis painting technology in current world, and has introduced oxidation and electrophoresis painting lines, high-power rectifying apparatus, uniform staining euipment and fine recycle devices , all of which ensure the yield of stable and excellent products, and make itself in the leading position in China comparable to overheads manufacturers.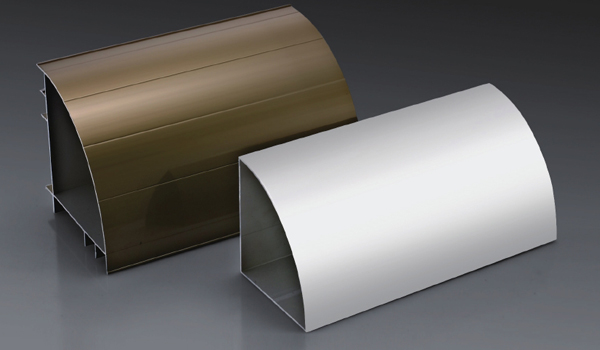 Powder coating aluminium profiles
Powder coating aluminium alloy profiles is a kind of graceful and noble profile offering distinct decoration effect and rainbow-style color. It's helpful to build a charming building space, and is the ideal profile for large-scale communities, residential regions and villas. Jia Hua Aluminium Plant has introduced full set of globally most advanced production equipment and technology from Britain Eluda Co., which enable its product quality to be in line with international standard.
Surface of powder coating aluminium profiles features following:
1. Rich color, Multiple variations offer intense decoration function.
2. Super-strong film adhesion free peeling off, and good surface gloss;
3. It's dustproof, anti-pulverization, sunshine and UV resistant and can also resist acids, alkalis, salts and cleansers etc:
4. It's environment amiable, and honored as green building material, thus widely recognized and recommended by the overwhelming majority of experts in the trade, and predicated as a sun-rising product in the decoration material industry of China.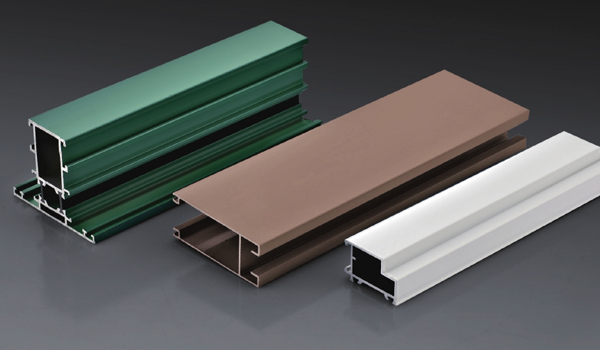 Jia Hua always here to provide you the best service. You will get more than you want in Jia Hua not just the qualified product. After sale service and additional services also important to the client. Contact us now if you have any new inquiry.
Wooden Grain Aluminium profiles
First to cover the powder coating with the bottom color. And then stick the wood pattern paper on the surface. The wood pattern of the paper will be penetrated evenly to the surface of aluminum profiles through the vacuum and heat transfer technology.
The main characteristic of the wooden Grain aluminium extrusion
1. Smooth surface.
2. Strong coating layer and Adhesion
3. Acid proof, weatherproof, Boiling resistance, alkali resistance, strong impact resistance
4. The surface of aluminum profiles will look like the real wood after the wood grain finish.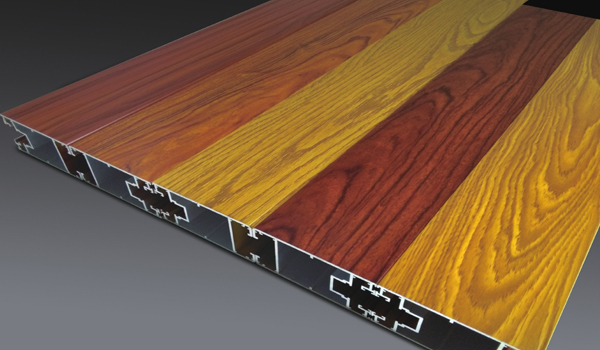 Please share it to your Social account if you like this article. Follow us to catch up the latest new of aluminum.
Fighting China, Fighting world.