The United State will restore 10% tariffs for aluminum products from Canada
Views:0 Author:JIA HUA ALUMINIUM CO., LTD Publish Time: 2020-08-08 Origin:Site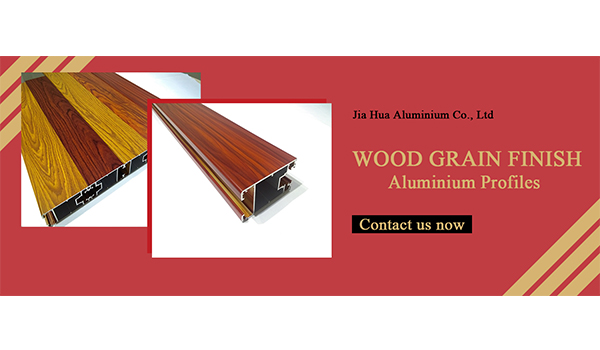 The president of USA. Mr trump have sign the notification on 6th and announce American government will restore 10% increase tariffs for aluminum profiles from Canada.
Trump said Canada use us as usual when he is visiting the home appliance factory in Ohio. Canada has severely hit the American aluminum industry and damaged American employment opportunities, which is very unfair to American workers.
The agreement of U.S.A, Mexico, and Canada is take effect on 1th July which is replace the trading agreement of North American. On 5th 2019, Trump agree to cancel the tariff of aluminum products in Canada for the US-Mexico-Canada Agreement.
Trump said their government agree to cancel the tax for aluminum products of Canada and in exchange for the Canadian government's promise. that its aluminum industry will not export large amounts to the United States. And they are doing this and stifling job opportunities in the American aluminum industry. "
But the report of American show that Canada is the source country for the United States to import unalloyed unwrought aluminum, accounting for nearly two-thirds of the total U.S. imports of this product in 2019. In the first five months of 2020, Canada accounted for approximately 75% of the total US imports of this product.
even the American government think the increasing volume of Canada aluminum production will influence the production of aluminum profiles. But the business association in USA do not support their decision.
Myron Brillent, head of international affairs at the American Chamber of Commerce, said that tariffs will increase the cost of American manufacturers, and most American aluminum product manufacturers are opposed to it, and this will cause Canada to retaliate against American exporters. "We urge the government to reconsider this move."
American media said that on July 8, Canadian Prime Minister Trudeau was originally invited to visit the United States with Mexican President Lopez, and the three parties jointly celebrated the entry into force of the US-Mexico-Canada Agreement. However, due to the possibility that the US government may impose tariffs on Canadian aluminum products, coupled with concerns about the epidemic, Trudeau declined the invitation to the tripartite meeting.
Canadian Deputy Prime Minister Chrystia Freeland issued a statement stating that the decision of the United States to impose tariffs on certain Canadian aluminum products out of national security considerations is "baseless and unacceptable." Canada plans to take tit-for-tat measures quickly. Freeland said, "Canadian aluminum products will not harm the national security of the United States. On the contrary, the unparalleled cooperation between the two countries has strengthened the national security of the United States for decades.