The application of 7xxx series aluminum alloy profiles
Views:1 Author:JIA HUA ALUMINIUM CO., LTD Publish Time: 2020-08-01 Origin:Site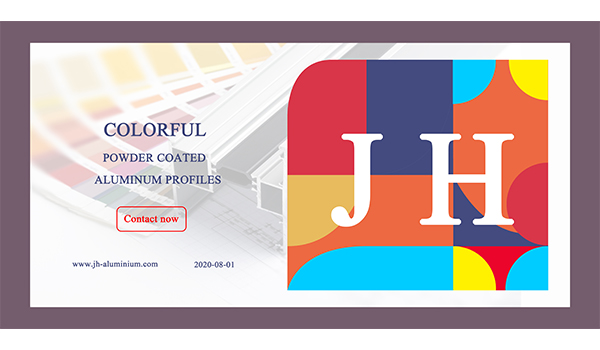 As we all know that the aluminum can be used in the Automation, Boat, and Aviation. But do you know what kinds of aluminum alloy can be use in Aviation? Here Jia Hua is going to introduce you the 7 series aluminum alloy.
The characteristic of 7 series aluminum alloy
It made with Zinc. Also, it have added some of Mg, Cu. The high hardness aluminum alloy is with Zn, Mg, Cu, Le alloy. It has same hardness with steel. The speed of extrusion is slower than 6 series aluminum alloy. But the welding performance is better. 7005 and 7075 is the top alloy of 7 series aluminum alloy which can be reinforced with heat finish.
Application:
Aviation (The load-bearing components of aircraft, landing gear), rockets, propellers, aviation ships.

7005 extrusion material is used for the material which need high strength and Welded structure with high fracture toughness. Such as the Truss, rods, containers of transportation vehicles; large heat exchangers etc.
7039 Freezer containers, cryogenic equipment and storage boxes, fire-fighting pressure equipment, military equipment, armor plates, missile devices
7049 can be used for the accessories which need high corrosion and anti-stress. Such as aircraft and missile parts-landing gear hydraulic cylinders and extrusions. The fatigue performance of the parts is roughly equal to that of 7075-T6 alloy, but the toughness is slightly higher
7050 Medium and heavy plates, extrusions, free forgings and die forgings for aircraft structural parts. The requirements for the manufacture of such parts for the alloy are: high resistance to spalling corrosion, stress corrosion cracking, fracture toughness and fatigue resistance.
7072 Air conditioner aluminum foil and ultra-thin strips; 2219, 3003, 3004, 5050, 5052, 5154, 6061, 7075, 7475, 7178 alloy plate and tube coating
7075 is used to manufacture aircraft structures and futures, which require high-stress structural parts and molds with high strength and strong corrosion resistance.
7175 High-strength structure used for forging aircraft. T736 material has good comprehensive properties, that is, high strength, spalling corrosion resistance and stress corrosion cracking resistance, fracture toughness, and fatigue strength.
7178 Parts for the manufacture of aerospace vehicles that require high compressive yield strength
7475 Aluminum-clad and non-aluminum-clad plates for the fuselage, wing skeletons, stringers, etc. Other parts that must have both high strength and high fracture toughness
7A04 Aircraft skins, screws, and force-bearing components such as girder stringers, bulkheads, wing ribs, landing gear, etc.