The comparison of aluminum profiles between 5xxx series and 6xxx series
Views:2 Author:Jia Hua Aluminium Co., Ltd Publish Time: 2019-08-12 Origin:Site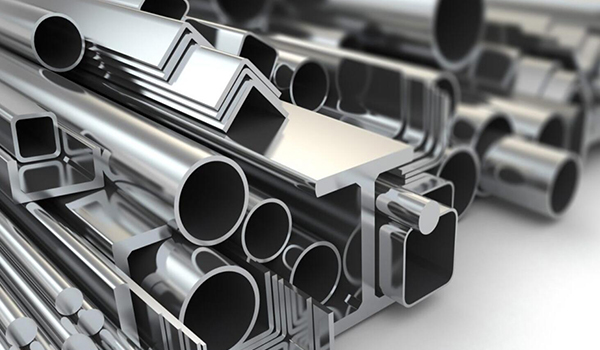 The 5xxx series profiles as one of the common use aluminum alloys which have Mg in 3-5%. It also call Al-Mg aluminum alloy. The characteristic is Low density, high tensile strength and high elongation. Its weight is lower than other alloy in the same area. Therefore, it's widely use in the Sea board, Aviation, and the normal industry. The widely use in 5xxx series Alloy is 5052, 5005, 5083, 5A05.
And the other one of best material of industry is 6xxx series aluminum alloy. The main chemical composition of it is the Mg and Si. Therefore, we call it Al-Mg-Si aluminum alloy. 6xxx series with its good plasticity and corrosion resistance characteristic become the most widely application alloy. Such as window, Sea board, Car, Aviation, etc. The widely use in 6xxx series Alloy is 6005, 6063, 6061, 6060. Etc
Here is the comparison which can help you chose the material. We will take 5052 and 6063 as an example.
1. The chemical composition of 5052 and 6063
Alloy

Chemical Composition

Si

Fe

Cu

Mn

Mg

Cr

Zn

Ti

Others

Al

Each

Total

6063

0.20-0.60

0.35

0.10

0.10

0.45-0.90

0.10

0.10

0.10

0.05

0.15

Remainder

5052

0.25

0.40

0.10

0.10

2.2-2.8

0.15-0.35

0.10

-

0.05

0.15

Remainder
As you see in the table, Mg of 5052 is higher than 6063. And the Si in 6063 is higher than 5052.
2. Application
Take the 5052 and 6063 this two common use aluminum alloy as an example.
5052:
It used in the manufacture of aircraft fuel tanks, oil pipes, and transportation vehicles, ship sheet metal parts, instruments, street lamp brackets and rivets, hardware products, electric-shells, etc.
6063:
Representative applications include aerospace fixtures, electrical fixtures, communications, and also widely used in automated mechanical parts, precision machining, mold manufacturing, electronic and precision instruments, SMT, PC board solder carriers and so on.
Obviously, the application of 6063 is more than 5052. Therefore, the 6063 now is become the main material in many industry.
3. Non-heat treatable reinforced
5000 series aluminum alloy is non-heat treatable reinforced aluminum alloy profile. But 6000 series aluminum alloy is. So 6000 series is widely use in the industry and construction.
Follow our website, you can catch the latest news of Jia Hua. And we will post some articles of the aluminum profiles knowledge.