The internation news of aluminum industry
Views:1 Author:Jia Hua Aluminium Co., Ltd Publish Time: 2019-11-22 Origin:Site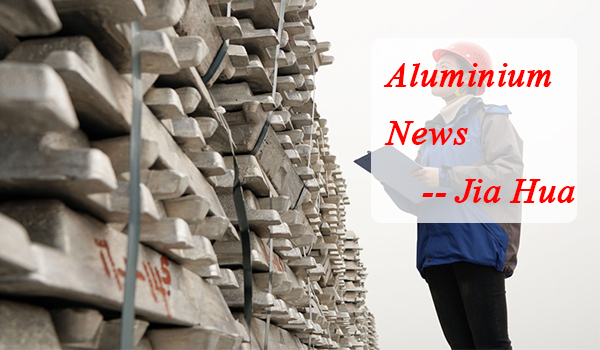 China is about to exempt tariffs on unwrought aluminum alloys from Pakistan
Recording the news from Business rocorder in pakistan, The business consultant Abdul Razak Dawood said that the FTA part two between Pakistan and China will start at 1th Dec.2019. That agreement will help the Pakistan and South Asia country Group (ASEAN) have the same position in China. That will help the Manufacturers, especially the garment industry, offer huge opportunities for tariff liberalization to increase their exports and are likely to increase by a factor of 20.   
The reason why they put the unwrought aluminum alloy as the first products in the NEW FTA is to support China recycle metal industry. It will help to create a condition of industrial transfer. Now, China need pay 5% duty for importing the unwrought aluminum alloy form Pakistan which is higher than Malaysia and south aisa country. Therefore it's not good for the China recycle aluminum company invest the money to Pakistan.
The export volume of aluminum and aluminum profiles in Azerbaijan is increasing
Total export volume of aluminum and aluminum products is 54016 tons. The message from Azerbaijan National Customs Committee, Last year total is $16,644,000.
Indonesia Speeds up the export ban for raising the value added of its domestic aluminum products
As we know that the Bauxite reserves in Indonesia are abundant. It's number six in the world. As Luhut Binsar Pandjaitan said, In Indonesia, there is a lack of capacity to process it into downstream products. Despite the abundant resources, a large number of bauxites are only used for export. But recently, The president Joko Widodo point out that we must develop the high value added product and improve the Improve the level of the aluminum industry。 Recording to the estimation, the production volume of aluminum industry will Output value or up to 11 digits. Ruhut revealed that the Indonesian government is considering speeding up the export ban on bauxite and other mineral products such as tin and alumina. According to current regulations, bauxite is allowed to be exported until February 11, 2022.
Currently, Indonesia's PT IndonesiaAsahan Aluminium and PT Aneka Tambang Tbk are working together through their subsidiary PT Borneo Alumina Indonesia (PT BAI) to establish a bauxite-alumina processing plant in Mepawah, West Kalimantan. 
Follow our company website to catch up the trend of aluminum industry in the world. If you want to send the inquriy, please to send to our Email; Fanny@jh-aluminium.com.