The key of remove the Particles on the surface for aluminum profiles?
Views:0 Author:JIA HUA ALUMINIUM CO., LTD Publish Time: 2020-08-10 Origin:Site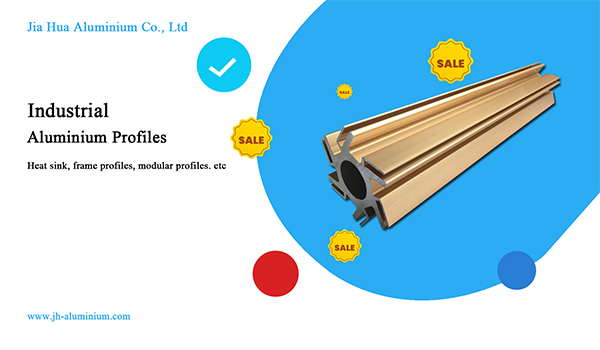 1. The environment of spray powder
The environment of powder room will influence the quality of surface. For the Electrostatic spraying machine, the dust or particles will be brought into the spray room. And then it will be adsorbed on the surface of aluminum profiles by the electrostatic effect. When the powder is melted and leveled through the curing furnace, it becomes particles on the surface of the coating film. Therefore, the production environment is important to produce the aluminum profiles. Our Jia Hua will use the air gun blows away the dust and particles on the surface before the powder coating finish. That can help to remove the particles. Also, our factory have no window. So it can reduce the dust and particles enter the spray room. We use Exhaust fan solves ventilation problems.
2. The pre-treatment of powder aluminum profiles
Before the spraying, the aluminum profiles will be sent to do the pre-treatment to clean the surface. And then do the Degreasing and chromizing. But if there are dusts or particles on the surface, it will be adsorbed on the surface during Curing.
3. The powder have particles
The particles in the powder material can divide to Mechanical Impurities, colloidal particles. Mechanical impurities is come from the original material, production processing. And colloidal particles is come from the aluminum ingot during extrusion. Therefore, we should check the quality after we make the aluminum billet.
4. The thickness of coated layer.
As we know that there will have particles, orange surface, and accumulated powder on the edge. The mechanical performance also will be influence if the layer is too big. Our country required that the thickness of coated layer should be 40-80μm.