The main point for aluminum industrial profiles cutting
Views:2 Author:JIA HUA ALUMINIUM CO., LTD Publish Time: 2020-07-25 Origin:Site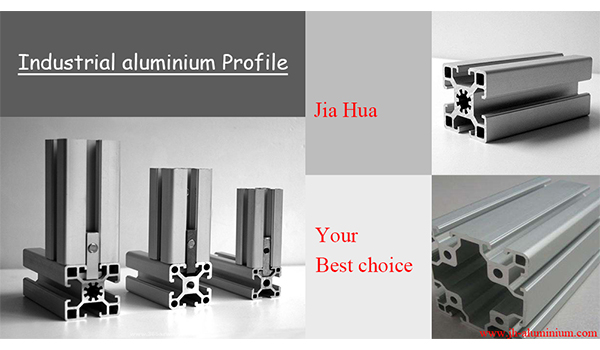 Industrial aluminum profiles is a long length profiles which is made by extrusion. Usually it is control in the 6.02 meter. The customer may cutting or processing base on their need before the use. Now Jia Hua is here to show you the point we should take care during cutting.
1. The worker should pay attention to the tool he use. He should use the Sharp and precise saw blades should be selected, and saw blades should be constantly updated. Since the saw blade is worn during the cutting of aluminum profiles, if the saw blade does not change in the later stage, the cut aluminum profile will have uneven cross-sections and burrs will appear.
2. The Saw blade should have lubricating oil before cutting. That will keep the Smooth section of aluminum profiles without burrs. And it reduces damage to the saw blade during cutting.
3. The aluminum profiles should be place with right position during cutting. If not, it will have Uneven cross-sections and inconsistent cut corners result in waste of aluminum profiles.
4. When we cutting a special angle, we should control well for the angle of aluminum profiles. Such as Bevel cutting. To keep the precise degree, we suggest to use CNC cutting machine for it.
For the precise cutting, the tolerance can be control in ±0.5mm. It can save the cost. Any other size can customized. Contact us and let us know your length.