The merits and demerits of Electrophoresis and Powder coating
Views:5 Author:Jia Hua Aluminium Co., Ltd Publish Time: 2019-03-27 Origin:Site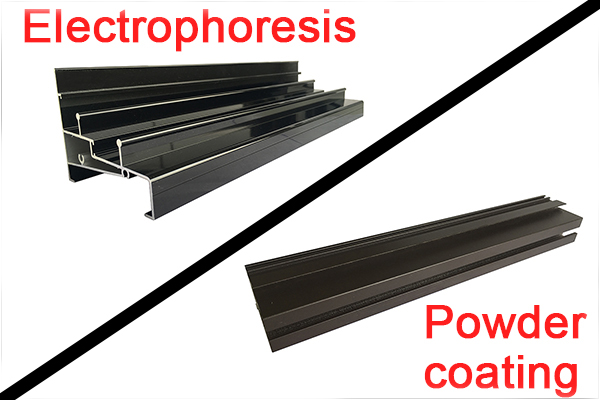 Electrophoresis
The technology of Electrophoresis is let the coating on the positive and negative poles. And then the charged coating ions will move to the negative electrodein the role of voltage.The alkaline effect of the charged coating on the surface of the negative electrode forms insoluble matter and deposits on the surface of the aluminum profile.
The advantage of Electrophoresis aluminum profiles:
The hardness, adhesion, corrosion resistance, impact properties and penetration properties of the electrophoretic layer are significantly better than other coating processes. And it will make the surface of aluminum profiles more smoothly and uniform.
The disvantage of Electrophoresis aluminum Profiles
It's easy have the problem of color difference. And less color choice.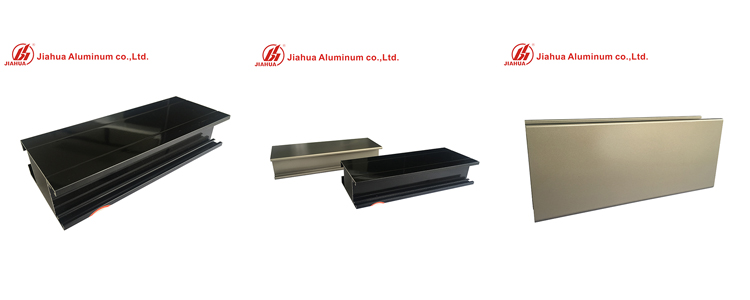 Powder coating
To make the powder spray on the surface of aluminum profiles by the Electrostatic powder spraying equipment. The powder will be uniformly adsorbed on the surface of profiles under the influence of the electricity which will bring a film of powder.
And it will have different effect after the high temperature baking. The mechanical strength. Adhesion, corrosion resistance and aging resistance of the powder coating aluminum profiles is better than the painting profiles.
The advantage of powder coating aluminum profiles:
High efficient: It bring the film in once time which can improve the production efficient into 30%-40%. And reduce the cost about 30%.

Less pollution: No organic Solvent Volatilization ( Does not contain harmful gases such as toluene and Xylene in paint.

Color full: We can produce the color base on your requirement.
The disadvantage of powder coating aluminum profiles:
The bright color is easy to fade

The surface will have the wrinkles, black spots, even the powder will fall off.