The news of COVID-19---Part one
Views:0 Author:JIA HUA ALUMINIUM CO., LTD Publish Time: 2020-08-15 Origin:Site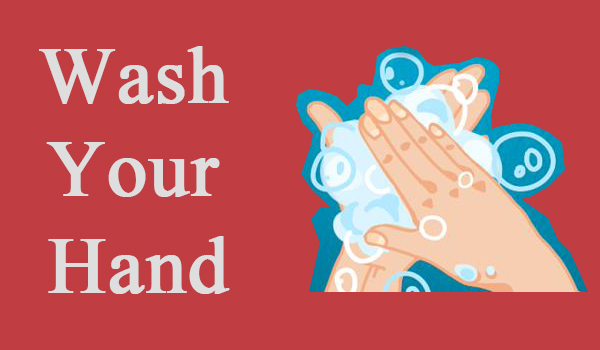 We got the good news that the Russia registered the first vaccine of new coronavirus disease. Now Putin's daughter have Inoculated the vaccine. There are six vaccine enter the test statues in the world. 3 are come from China.
The data of COVID-19 case show in Worldmeters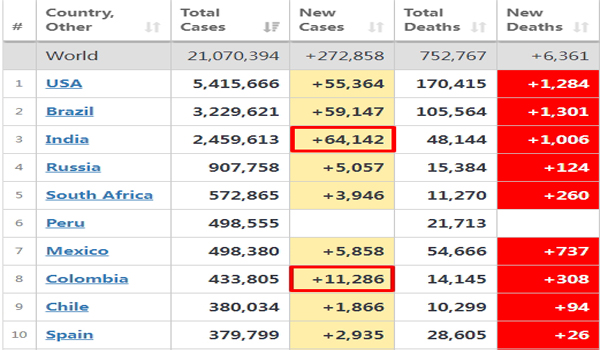 Of the 10 most severely affected countries in the world, 6 are from the Americas: the United States, Brazil, Peru, Mexico, Colombia, and Chile (in order).
USA: The confirm case of new coronavirus disease is reach 5000000 on 6th August. From zero to 1000000 they just need 99 days. And 1000000 to 2000000 is 43 days. 2000000 to 3000000 is 28 days. And 3000000 to 5000000 is half of month.
Brazil: The confirm case in Brazil is more than 3000000. But the expect in Brazil said they are in the stable time. The turning point has not yet come.
The president said on the social account: People are sad for everyone who died. Although the death toll will reach 100,000, we need to continue to live and escape from this difficulty. "The president himself has recovered from the new crown pneumonia, and he believes that "almost everyone will get it after all. If there is anything to be afraid of, face it."
Peru: Their president announce on 12th August that The previous mandatory quarantine regulations on Sundays are restored, and everyone is not allowed to go out from 16th on.
Mexico: Although Mexico's total number of confirmed cases ranks seventh in the world, its total number of deaths is the third in the world, even surpassing India, which has more than 2 million confirmed cases. Mexico's new crown mortality rate is as high as 10.9%. And many Mexican officials said that the Mexican epidemic is much more serious than official data shows. The actual number of infections and deaths may be higher than official data.
The Mexican president still refuses to wear a mask, but his starting point is different from that of the Brazilian president. He insists that "masks will only be worn when corruption is eradicated". The netizen said that it is very likely that he will not wear it in his life.