The news of COVID-19---Part two
Views:0 Author:JIA HUA ALUMINIUM CO., LTD Publish Time: 2020-08-15 Origin:Site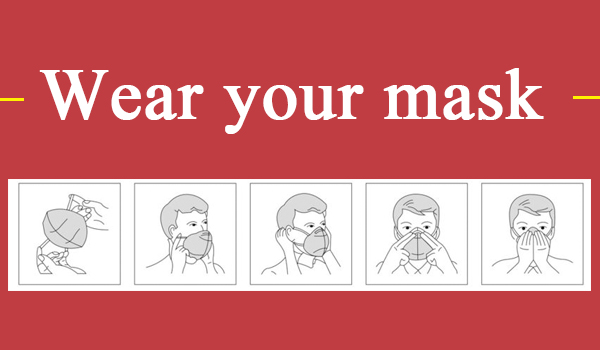 Colombian: The Colombian epidemic seems to be on the rocket, with 100,000 new confirmed cases in 10 days. At present, the capital Bogota accounts for more than one-third of the confirmed cases in the country, and the saturation rate of intensive care units has reached 89%. Most administrative districts of Bogo have implemented strict isolation measures in three batches from July 13 to August 23, and suspended the promotion of resumption of work and production.
Chile: The epidemic in Chile has leveled off, with a cure rate of 92.6%. At present, Chile has begun to implement the anti-epidemic policy of gradually lifting the quarantine. The government's major anti-epidemic policy is an extremely high fine, with a maximum fine of 50 million Chilean pesos (about 435,600 yuan), and ordinary fines such as illegal gatherings are also 2 million to 2.5 million Chilean pesos (about 1.74 yuan). 10,000 to 21,800 yuan). It feels like a good way.
China:
On August 11, a Nanjing passenger was tested positive for COVID-19 after getting off the plane in Japan, but the nucleic acid she did in Nanjing on August 9 was negative. She flew from Nanjing to Dalian on August 10 and flew from Dalian on the 11th. Tokyo. Prior to this, I traveled in Quanzhou, Fujian on August 2-6.
On August 12, another passenger (Filipino) who flew from Tianjin to the Philippines tested positive for nucleic acid after landing. He had been working in Tianjin for a long time. He flew from Capital International Airport to Manila, Philippines on the 3rd and took a throat swab that day.
Recently, there have been a number of positive incidents of imported food packaging. For example, Shaanxi, Heilongjiang, Anhui, Jiangxi, Liaoning, Chongqing, and Fujian have found positive Ecuadorian frozen shrimp packaging; Shenzhen imported frozen chicken wings from Brazil tested positive.