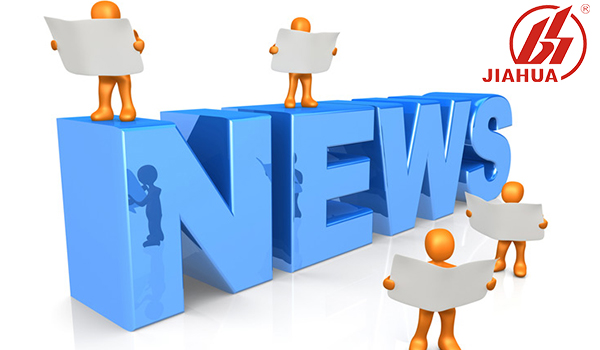 U.S.A. and China
The spokesperson of ministry of commerce Gao feng is point out that the important condition of U.S.A government and the China government have a agreement is that cancel the Tariffs have been imposed in a equal rate.
Canton fair
4th Nov. 2019, The 126th canton fair is closing. And then the Canton fair official give the data: The buyer of this year's canton fair attended 186015 people, which from 214 countries and regions. It's down 2% from the 124th Canton fair. It the lowest in these three years. And the volume of the exporting in this year canton fair reach 2070.9 billion yuan( US 292.88 billion).
The top 10 countries and regions attending this fair are: China Hongkong, U.S.A, India, Thailand, South Korea, Russia, China Taiwan, Japan Malaysia and Indonesia.
India
The Third Regional Comprehensive Economic Partnership Agreement (RCEP) Leaders Meeting was held on November 4th in Bangkok, Thailand. The participating leaders issued a joint statement after the meeting, announcing that the 15 member states of RCEP will end all text negotiations and virtually all market access negotiations, and will work to ensure that the agreement is signed next year. The statement also stated that "the important issues in India have not yet been resolved... India's final decision will depend on the successful resolution of these issues."
Indian media quickly released a report on "India's decision not to join RCEP" on the evening of the 4th. The Indian Times and other media said that Indian Prime Minister Modi said that India decided not to join the RCEP due to tariff differences, trade deficits with other countries and barriers unrelated to tariffs. According to informed sources, India is worried that once it has joined a large number of foreign low-priced goods flowing into the Indian market and hitting domestic industries, the Modi government has been under greater pressure from relevant domestic industries.
The RCEP was initiated by 10 ASEAN countries and invited six dialogue partners from China, Japan, South Korea, Australia, New Zealand and India to participate in the establishment of a 16-country unified market free trade agreement by reducing tariffs and non-tariff barriers. The agreement will cover about half of the global population, with GDP accounting for 32.2% of the world's total, and trade volume accounting for 29.1% of the world. After the agreement, it will become the world's most populous and most promising regional free trade agreement.
Indian shipping cargo manifests and transshipment regulations postponed
According to the latest circular from the Ministry of Finance, the Ministry of Taxation and the Customs Committee of India (CBIC), the effective date of the Maritime Cargo Manifest and Transit Regulations (SCMTR) will be postponed until February 16, 2020, and the new system and new processes will be in force. Fine-tuning before.
According to the updated regulations: All goods arriving at the port of India must contain IEC, GSTIN, PAN, 6-digit HS code in the manifest; modify, change the bill of lading or change the port, must be submitted within the specified time, the non-vessel carrier The bill of lading declaration must be submitted 72 hours before the ship leaves the last foreign port of call.
Any violations after February 16, 2020 will be fined 50,000 to 200,000 Indian Rupee.
Iran
Iran's Tehran Times reported on November 2 that Iran's Supreme Economic Coordination Committee decided on the 2nd to ban the import of foreign goods with production capacity in Iran. However, it has not been revealed which specific products will be included in the list of prohibited imports.
Foreign traders who are doing the Iranian market should pay close attention to policy trends.
Iraq
Since October 1st, there have been frequent protests in Iraq, and the conflict between demonstrators and security forces has killed at least 255 people and injured more than 10,000. At present, Iraq's access to the port has been blocked, port operations have been halted, shipping companies have ceased operations, and all operations, including unloading, loading containers, and picking and customs clearance, will be delayed.
Vietnam
Under the recent trade pattern of the Vietnamese Customs inspecting the certificate of origin, on October 29, Vietnamese media reported that the General Administration of Customs of Vietnam found and prevented a local company's import of Chinese aluminum products into a US origin for export to the United States. In the case of a false business case, an estimated 1.8 million tons of aluminum profile products were seized, valued at approximately $4.3 billion.
The Vietnamese Customs Director pointed out that Vietnam cannot be a transit point for false businesses, and the Vietnamese Customs is stepping up its efforts to combat commercial activities of various types of false origin exports.
In addition, bicycles with 10 cabinets are currently being detained at Pingyang Customs, because almost 100% of the products are imported from abroad, and even the labels are posted abroad, but they are pulled to Vietnam for assembly and then exported. At the same time, Haiphong Port Area and Customs also temporarily detained many machinery and equipment imported from abroad.
Turkey
According to data released by the Turkish National Bureau of Statistics on October 30, Turkey's trade exports from January to September were US$125.77 billion, up 2.3% year-on-year; imports were US$148.43 billion, down 14.8% year-on-year, and the trade deficit was US$22.66 billion, down 55.7% year-on-year. From January to September, Turkey's largest import markets were Russia, China, Germany, the United States, Italy, India and France.
From January to September, China-Turkey trade totaled US$15.11 billion, down 19.9% year-on-year. Among them, imports from China were US$ 13.22 billion, down 20.7% year-on-year. In September, Turkey's exports to China were US$220 million, down 5.8% year-on-year; imports from China were US$1.54 billion, up 1.7% year-on-year.
New Zealand
On November 4th, China and New Zealand announced the formal conclusion of the negotiations on the escalation of free trade agreements between the two countries. The China-Singapore FTA upgrade negotiations have further upgraded the original customs procedures and cooperation, rules of origin and technical trade barriers, and added chapters on e-commerce, environment and trade, competition policy and government procurement. The two sides also made new commitments in the areas of service trade and cargo trade market access, natural person movement and investment.
New policy of visiting China for the buyer
According to the news release of the National Immigration Administration, since December 1, 2019, the eligible foreigners have been extended from the Chongqing and Xi'an air ports to 144 hours. The 144-hour visa is free at the Ningbo Airport. Policy, and incorporate the integration of Jiangsu, Zhejiang and Shanghai policies. Transit personnel can enter and leave the city from Ningbo air ports and Shanghai sea, land and air port ports or Nanjing air ports and Hangzhou air ports that have implemented the 144-hour visa-free visa policy; The 144-hour visa-free stay at the port has expanded to 11 cities including Chengdu, Leshan, Deyang, Suining, Meishan, Ya'an, Ziyang, Neijiang, Zigong, Zhangzhou and Yibin.
It is understood that after expanding the scope of application of the policy, 30 ports in 23 cities (autonomous regions and municipalities directly under the Central Government) across the country have implemented a 144-hour, 72-hour visa-free visa policy for 53 countries. Among them, Beijing, Tianjin, Shijiazhuang, Qinhuangdao, Shanghai, Hangzhou, Nanjing, Shenyang, Dalian, Qingdao, Chengdu, Xiamen, Kunming, Wuhan, Guangzhou, Shenzhen, Jieyang, Chongqing, Xi'an, Ningbo, 20 ports in 20 cities implemented foreigners Transit 144 hours visa-free policy, and regional and port linkages in Beijing, Tianjin and Hebei, Yangtze River Delta and other regions; 3 ports in 3 cities of Changsha, Guilin and Harbin implement a 72-hour visa-free visa for foreigners.
The list of countries that apply for a foreigner's 144-hour visa-free visa policy is as follows:
Austria, Belgium, Czech Republic, Denmark, Estonia, Finland, France, Germany, Greece, Hungary, Iceland, Italy, Latvia, Lithuania, Luxembourg, Malta, Netherlands, Poland, Portugal, Slovakia, Slovenia, Spain, Sweden, Switzerland, Monaco, Russia, United Kingdom, Ireland, Cyprus, Bulgaria, Romania, Ukraine, Serbia, Croatia, Bosnia and Herzegovina, Montenegro, Macedonia, Albania, Belarus, United States, Canada, Brazil, Mexico, Argentina, Chile, Australia, New Zealand, South Korea, Japan, Singapore , Brunei, United Arab Emirates, Qatar.
If you want to know the latest news of the internation trading business, please follow our website. Any inquriy of aluminum profiles, please feel free to ask us.
Contact: Fannie Wu, Email:fanny@jh-aluminium.com