The problem we will meet when produce the wood grain aluminum profiles
Views:1 Author:Jia Hua Aluminium Co., Ltd Publish Time: 2019-09-30 Origin:Site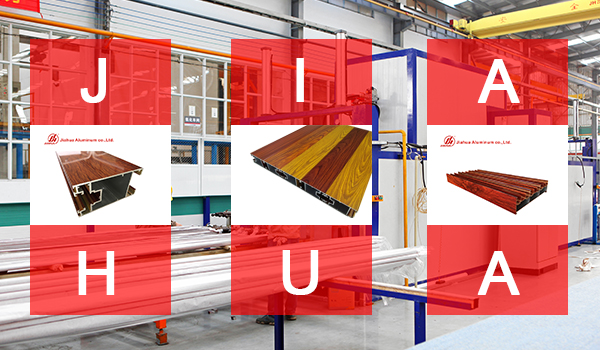 With the widespread use of heat transfer wood grain profiles in aluminum furniture, door and window industry, the demand of consumers is becoming more and more diversified. After continuous exploration and innovation, the technology of wood grain thermal transfer is now becoming more and more urban.
Here we will point out the common problem of heat transfer wood grain processing.
1. Uneven color
The paper with the surface of aluminum profiles is not completed sticky. Or the Vacuum bag is leak which make the paper not stick the profiles.
The temperature in the oven is uneven. Or the temperature is too high.
2. The coating layer of powder coating will influence the quality of thermal transfer.
The quality of the surface of aluminum profiles must clear. And it should use the powder with good weather fastness. What's the thickness of coating layer should above 60 μm.
3. The color difference
A. The aluminum profiles with powder coating already have the color difference.
B. The temperature and time without a good control. For temperature is 120-190 degree. The temperature and time for the heat transfer with transfer texture color depth is proportional to. It can not be transfer if less 120 degree. And it will lighter with the extension of time if the higher than 190 degree.
If you have any questions about the technology of wood finished, please feel free to ask.
Also, you can read our other article about the wood finish. Follow up us to get more information about aluminum profiles