What is the thermal break strip?
Views:1 Author:Jia Hua Aluminium Co., Ltd Publish Time: 2020-05-09 Origin:Site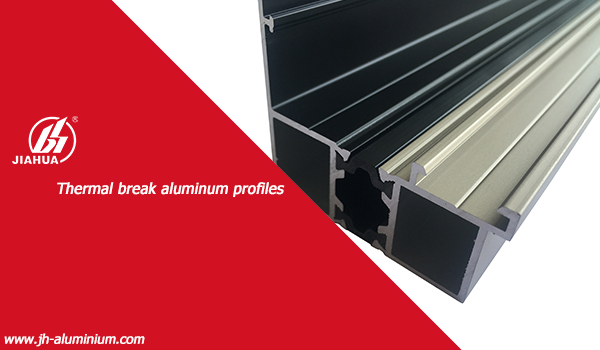 Thermal break rubber is the key connect of the thermal break aluminum profiles. It can prevent the transfer of the heat on aluminum profiles. Also, it is the connector of two aluminum extrusion profiles. (see the below picture. Thermal break strip is the difference with the normal rubber which is the new composite material made by mechanical rolling. It can't change only the material when it is broken. It should change the whole aluminum profiles.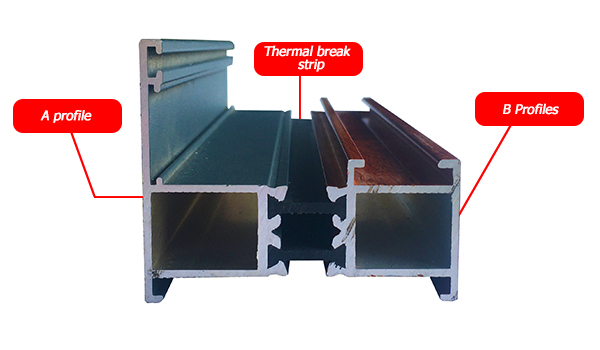 In short, thermal break aluminum profiles are separate the traditional aluminum profiles into two part and connect it with the thermal break strip. Because aluminum profiles are one of the best conductor material for heat. So in summer and winter with a large temperature difference, it is necessary to turn on the air conditioning or heating. It can cause the quick transfer of heat between indoor and outdoor which to reduce energy efficiency.
Advantage
1. Thermal break strip can reduce the conduction of heat. Aluminum window with thermal break aluminum extrusion profiles and double glass has a good performance of heat insulation and sound insulation. It keeps the temperature for indoor.
2. Prevent condensation: The temperature of the inner surface of the broken aluminum door and window profiles with heat insulation strips is close to the indoor temperature, reducing the possibility of indoor moisture condensing on the profile surface due to over-saturation
3.Aluminum as the good conductor of heat. It's easy for heat transfer. Therefore, the temperature easy to go during winter. But the thermal break aluminum window can help to keep the indoor temperature.
4.Bridge broken aluminum heat insulation strips reduce noise: the use of hollow glass structures with different thicknesses and heat-insulated broken bridge aluminum profile cavity structures can effectively reduce the resonance effect of sound waves and organize the transmission of sound, which can reduce noise by more than 30dB
The strip as the key part of the thermal break aluminum window which should have high strength and lower conductivity. Therefore, it's important to select the suitable thermal break strip for the window.
Do you know what's the common use thermal break strip in the market now?
One is the simple thermal break strip. The other is the cavity insulation strip. What's the different of these two strips?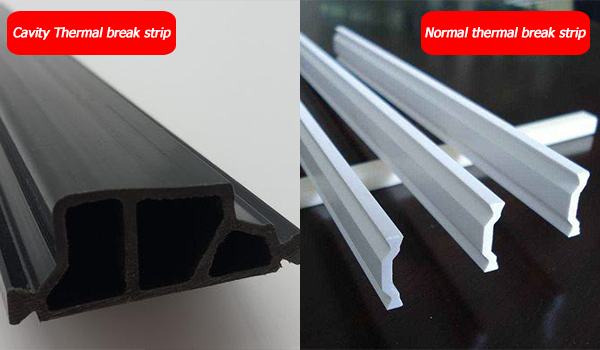 The shape of the normal strip is Solid slats. Usually, it will be made with wider and bigger to ensure the best performance. But it will increase the processing of making aluminum thermal break profiles. Also, Leading to the consumption of raw materials. But the cavity strip with a hollow section which can reduce the internal air convection improves the performance of heat insulation and achieves the functions of energy saving, heat preservation and sound insulation.