Why do the aluminum profiles need to do the sandblasting finish?
Views:0 Author:Jia Hua Aluminium Co., Ltd Publish Time: 2020-05-18 Origin:Site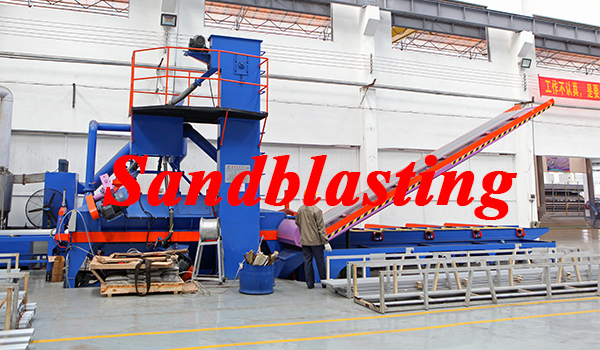 You will find that some aluminum profile are matt. Its surface is not shrine and without less gloss. And if you check it carefully, you will the surface of aluminum profiles have some sand on it. What is this sand use for? Why after sandblasting the aluminum profiles without the gloss?
Sandblasting finish is divided into two types. One is chemical sand. The other is spray sand by the sandblasting machines. The Working principle of sandblasting machine: sandblasting machines will spray very small sand to the surface of aluminum profile. And then the sand will impact the hole on aluminum profiles surface. After then it comes the matte effect.
Sandblasting is a physical phenomenon. So the sand cannot be sprayed into the hollow of aluminum extrusion profiles. But chemical sand is the reaction of the reagent with aluminum will produce a uniform sand effect on any surface.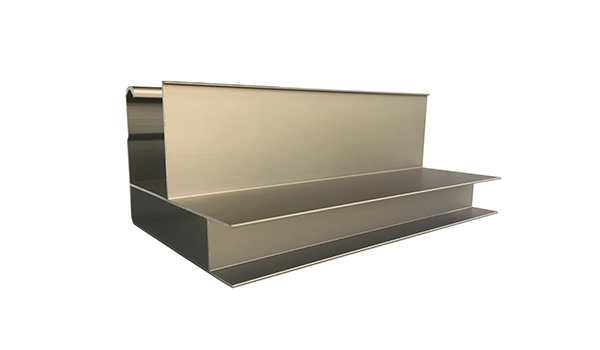 Why we need it? And what is it used for?
1. The sandblasting can move the anodized film on the surface. Whatever the aluminum anodized film is created by natural or by the Artificial.
2. It can be the pre-treatment for anodized. After sandblasting, aluminum products can have good performance during plating. Also, it can increase the Coating adhesion for powder coating.
3.It can improve the performance of mechanical. After sandblasting the aluminum accessories can have more 0.5-1.0 of gloss. And there are tiny depressions on the surface of the parts to store lubricating oil, which has a better lubrication effect, thereby prolonging the service life of aluminum parts and reducing the noise of mechanical operation.
4、To remove the tiny burrs of aluminum profile processed parts, especially precision parts, the requirements on the finish are very high, and the tiny burrs will cause defects of parts. Such as 3C communication parts, textile machinery parts, aerospace precision parts, medical equipment parts and so on. After the spray treatment, the tiny burrs can be removed to obtain a smooth surface.
5、 To solve the problem of metal reflection, some aluminium products are strictly required not to allow reflection. For example, some surgical instruments, sandblasting is an effective solution.
General, it depends on customer need to do the sandblasting. Jia Hua now has three sandblasting machines. It allows us to meet the customer's delivery time. Any question about sandblasting aluminum profiles, please feel free to contact us. We can provide a free sample for you to check the quality.