Why the aluminum profiles turn to black
Views:1 Author:JIA HUA ALUMINIUM CO., LTD Publish Time: 2020-06-22 Origin:Site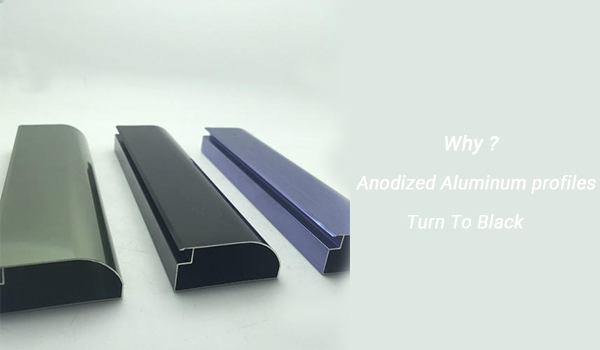 As we know that the natural color of the aluminum is silver. So aluminum profiles also is silver color. Those colorful we saw of aluminum extrusion products on the market if after the surface finished. But sometimes, we will found that some anodized silver aluminum extrusion profiles after anodizing turn to black. That is mean aluminum profiles have the problem of quality.
Here we will show you the reason why it turn to black.
1. Raw material default
Aluminum profiles is extruded by the aluminum billet. And then it will do the surface treatment to improve the Corrosion resistance. But if the wash or processing of aluminum billet is not correct, it will make the aluminium profiles have uneven coating of oxide film during anodizing. That will make the aluminum profiles get black. The production of aluminum billet should strict follow the GB standard. Try not to use the scrap for making the billet. Jia Hua factory have a chemistry lab to check the chemical composition of the billet. That can control the quality of aluminum profiles from the source.
2. Store
Aluminum profiles are waterproof and corrosion resistance. But the anodizing film of the lauminum profiles will be broken if stay in a wet environment for a long time. As we know that the aluminum profiles after extrusion need to be sent to ageing for improve the hardness. So it easy to be hurt during send to ageing if store in a wrong way.
3.Pre-treatment
Aluminum profile after anodizing, it usually no need to be clean. If there are dust on the surface of aluminum profiles, you just just wipe away with a cloth. The surface will be broken and turn to black if the surface of aluminum profile are cleaned by the corrosive cleaning reagents.
Follow our linkedin or website to know more knowledge of aluminum profiles.