Your smart windows - Jia Hua thermal break windows design
Views:0 Author:Jia Hua Aluminium Co., Ltd Publish Time: 2020-03-24 Origin:Site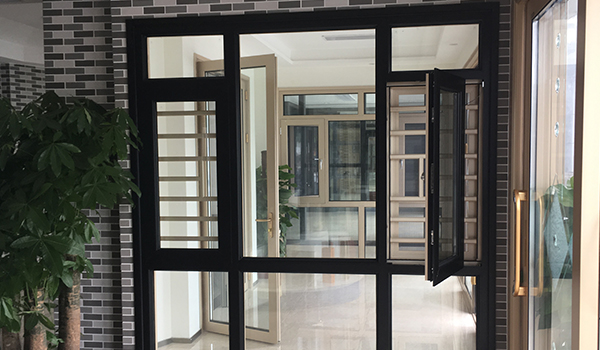 Nowadays, Countries around the world are fighting with the new coronavirus. The government will ask their people stay at home instead of going outside to avoid more contact. Therefore, we may have more than 80% of time will stay at home. It is necessary to ventilate the room.
1. Ventilate the room
This is one of important measures to prevent the spreading of the new coronavirus. People active at home in a lone-close window situation will freed the carbon dioxide, which will reduce the quality of indoor air. If we can keep the window opens, it can help with improve the environment of inside. But the some bugs or mosquitoes will come in to the house when you open the window. This brings trouble to our lives. In addition, people living with worm are unsanitary and easy to infected with some diseases.
2. High efficient sealing performance
Jia Hua window design always use high strength of aluminum profiles and good sealing rubber. EPDM is the ultra-weather-resistant foam sealing tape with soft and hard composite design, strong elasticity, its ductility is 10 times stronger than ordinary rubber tape. So when we close the window, the EPDM rubber can seal the gap of the frame and sash. The window sash and the window frame are sealed by three outer, middle and inner sides, with double rubber strips between the frame and the sash. The multi-layered seal design around the omnidirectional and multi-lock point design achieves full closure, which truly prevents outdoor dust, smoke and noise Outside the door to create a more comfortable and safe indoor working and living space
3. Excellent accessories
The accessories as one of main part of window, it's function and quality will influence the window's performance. Handle is part of the accessories which also are the most contact part with window and door. So for door and window handles, We have selected domestic and foreign advanced technology. The handle design is strong, the appearance is simple and elegant, the surface is made of anti-oxidation treatment, and it is not easy to fade.
4. Energy save
The insulation and energy saving characteristic of break bridge heat insulation aluminium alloy profiles is achieved by connecting two different cross sections through an energy saving and heat insulating strip, which play the function of preventing fast or slow heat transmission when the heat transmission is cut off; it has such advantages as high strength, fireproof, performance, good resistance to atmosphreic corrosion, high comprehensive performance, long service life, and good decoration effect, etc. Break bridge aluminium alloy door and windows is the preferred material of high grade building windows, and is the ideal choice of people pursuing high quality life.
Jia Hua's window system is designed base on customer's using. We make sure that the function of window and the quality is leading and perfect. Contact us now if you are interesting in our design of aluminum windows.
Please share this article to your friend if you think this article. Thanks for reading